Why Gal Gadot's Wonder Woman salary seems low compared to male actors
Gal Gadot has pocketed a lot less for her role in Wonder Woman so far than Henry Cavill earned for Man of Steel – but it's more complicated than it first seems.
A tweet comparing the pair's wages was shared more than 14,000 times.
Gal was paid $300k (£237k) for Wonder Woman, while estimates suggest Henry Cavill earned $14m (£11m) as Superman.
But his fee, if true, came after he was paid box office bonuses for the 2013 movie.
The controversy was sparked by a tweet from a US journalist, who said: "The most compelling DC villain is the pay gap."
It has since been deleted.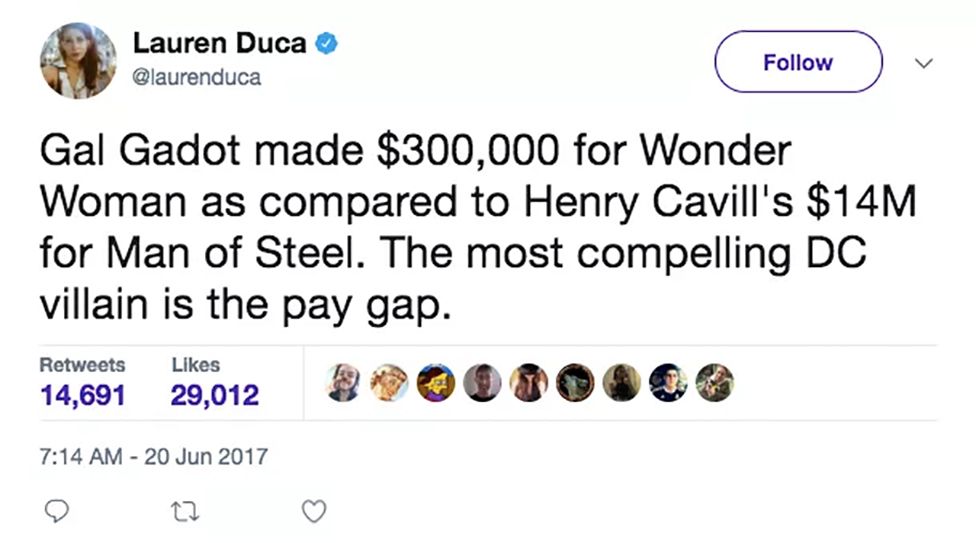 Gal Gadot's $300,000 pay cheque was first announced in 2014 along with her roles in Batman v Superman, Wonder Woman and the upcoming Justice League.
But many actors will also pick up extra cash from their movies' box office success.
And if that's the case for Gal, she will earn a tidy sum after the Wonder Woman receipts have been totalled.
Wonder Woman has made an estimated $578m (£458m) so far and it's still drawing people to cinemas across the world.
In comparison, Man Of Steel made $668m (£529m) and that film was released four years ago.
US website The Vulture claims that Henry Cavill, who launched his Hollywood career as Superman, was paid a "six-figure sum", similar to Gal Gadot.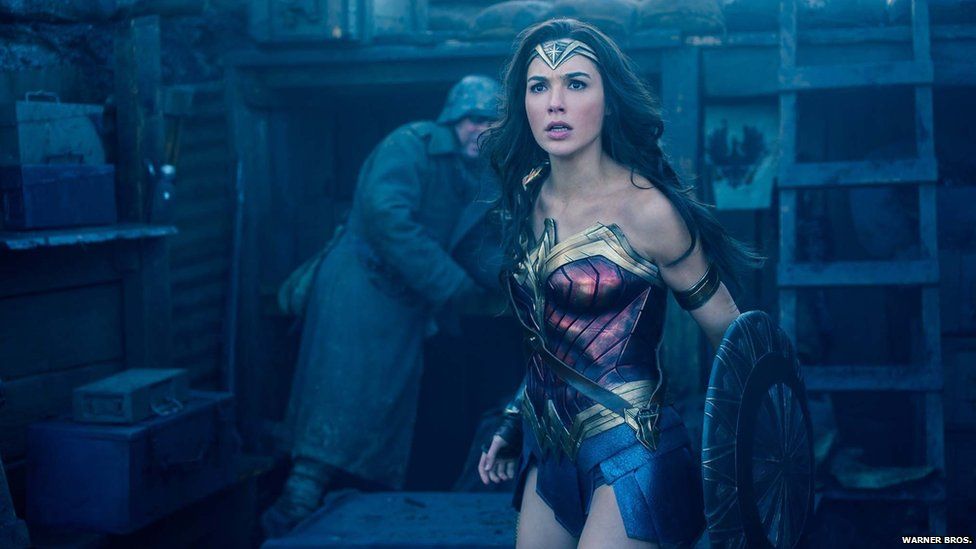 They also claimed his co-star, Amy Adams, was paid a substantially higher fee for her role as love interest Lois Lane.
His total earnings, the $14m (£11.1m) that has been widely cited online, have also been called into question.
The number originated on a website called The Richest, which only estimates how much a celebrity is worth.
But it has been reported as fact in some places.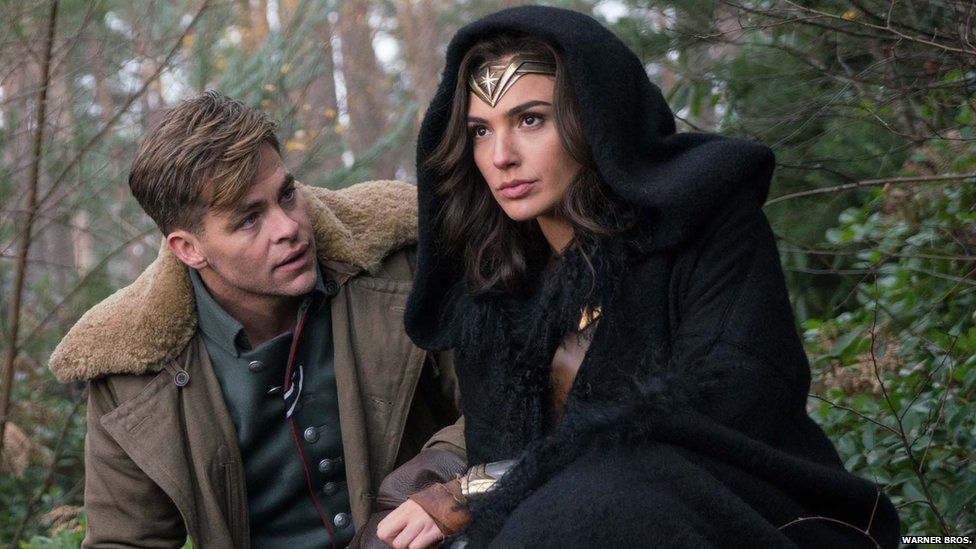 Vanity Fair magazine cites a Hollywood source as describing Cavill's estimated pay as "insane".
"Entry-level actors in franchise films are paid an initial rate. As a franchise takes off, they stand to make more money," they claim.
"If you do an apples to apples comparison, she was paid at least as much as he was."
Find us on Instagram at BBCNewsbeat and follow us on Snapchat, search for bbc_newsbeat